Where is Ho Chi Minh City?
This city is more famous for the name Saigon. This is found at the Republic of Vietnam as its previous capital. The busy metropolis includes Bien Hoa, Di An, Dau Mot with has a population of more than 9 million and is still growing. Ho Chi Minh city is a buzzling city filled with grand historic buildings, wide beautiful boulevards. Yearly, there are about 3 million of tourists visits Ho Chi Minh of the total 4.3 million tourists that visits the country of Vietnam.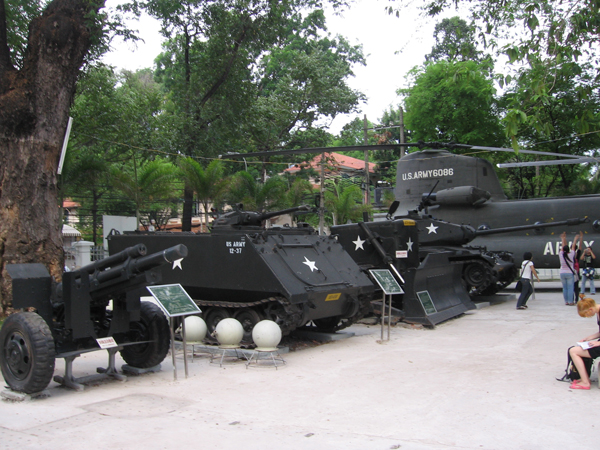 The climate of this city is both wet and try that depicts a typical tropical country. The dry spell is between December and April while the rainy season is between May and October. This city's temperature throughout the year is consistent to be around 27.78 or 28 degrees Celcius. You should book a Ho Chi Minh city day tour to here.
Tourist Spots.
When you come to Ho Chi Minh City you will notice that most if not all the historic sights commemorates war events. Among the most visited spot in this city is the famous War Remnant Museum. What makes it popular is that it shows some graphic gruesome war photos that was experienced by locals during the war. Inside the museum, they also displayed some jars that holds fetuses that were affected by Agent Orange and a prison that simulates a tiger cage. When you step outside the museum, you will also see lots of military vehicles and equipments that were used during the Vietnam war.
Sights
This historic city has 24 districts and has the highest concentration of tourists coming especially on District 2 or 3 where most hotels, restaurants and sights are located. When you are in a tight budget, the best place to stay and eat is the Pham Ngu Lao. Another place to go is the Dong Khoi but it is a little better for amenities and a little more expensive for visitors. If you want to go to a place where prices are just right and you can negotiate, the most popular place to go is the Big Market or the Cho Lon market area.
One of the favorite activity done by tourists in Saigon is shopping. If you are looking for clothings, electronics, arts and crafts, this is the place to be. Just remember to save and enjoy your tour by doing some hard negotiation in everything you buy. Some of the best markets to go are the War Surplus Market, the Night Market, Cho Binh Tay, Saigon Square, and Ben Thanh Market.
There are also many activities that you can avail in this town which includes cooking class, some city organized tour, and some of the world famous opera held at the Saigon Opera House.
Gastronomy
If you travel in this fine place, you will find that there are variants or types of food available all over Saigon for both local and international foodies. Although not all are cheap and it won't be easy to track and get great deals. There are lots of popular local dishes available anywhere which includes pork sandwiches called Banh Mi Thit and rice with grilled pork & vegetables which is locally named as Com Tam. If you are on a budget, better stick on the local cuisine because the Western food are more expensive. Along the street of Pham Ngu Lao, you will find many westernized restaurants that offers Mexican, burgers to pizza and many more.
Going around the City
It my be chaotic to be travelling on the street in Ho Chi Minh City but there are many options to go around which are by taxis, bus, cyclos and by motorcycles but you still have to negotiate hard to enjoy your money more and get bargain. When it comes to buses there are about 150 public buses that runs all throughout the city which are cheap, modern and comfortable. You can also take a motorbike taxis which are cheaper but you need to wear helmet which is provided by the driver.
Another popular way to go around is the Cyclos. You probably have seen it in movies, where the driver or cyclist is at the rear area and the passenger is placed at the front seat.
The author of this article is Son Ngoc. A travel blogger and a family man residing currently in Saigon.